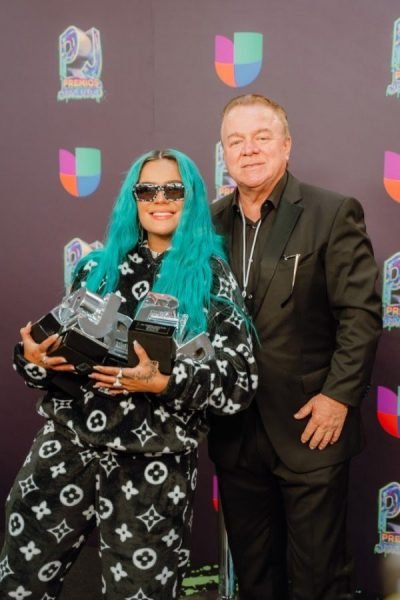 Proving her great artistic influence once again,
KAROL G
took over the night at
Premios Juventud
. Not only was she the most nominated artist of the night, but she was also the artist who received the most awards, taking a total of six awards in the following categories: 
• Artista De La Juventud Femenino 
• El Traffic Jam 
• La Más Pegajosa 
• La Coreo Más Hot 
• Social Dance Challenge 
• El Más Trendy
These new achievements further affirm her expansive reach that continues to grow with her career, making her the most popular Latin female artist of the moment. Captivating hundreds of thousands of viewers, she performed an exclusive mariachi version of her hit
"200 Copas"
live. Demonstrating her impeccable vocal talent and unparalleled artistic expression, the singer delivered an energetic performance, undoubtedly creating one of the most memorable moments of the night.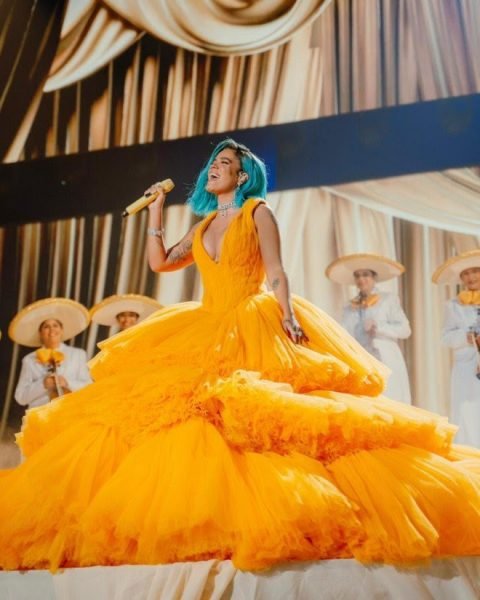 With the release of her hit album 'KG0516,' KAROL G made history with the biggest album debut for a Latin female artist globally. «200 Copas« has been one of the best received songs on the album, reaching the Billboard «Hot Latin Songs» and «Latin Digital Song Sales» charts. The singer recently released the music video for the song, amassing more than 3 million views in less than 24 hours of its premiere. The video trended globally, ranking #4 on YouTube's «Top Global Music Videos,» and #1 in countries such as Bolivia, Chile, Colombia, Costa Rica, Ecuador, Nicaragua, Puerto Rico and the Dominican Republic. Currently, the video has more than 11 million views.
Last week Austin City Limits Music Festival announced its lineup, where KAROL G will be one of the main acts, sharing the stage alongside artists like Billie Eilish, DaBaby, Miley Cyrus, Stevie Nicks, Greta Van Fleet, Chris Lake and more. The festival will take place on the weekends of October 1-3 and October 8-10 at Zilker Park in the city of Austin, Texas. Later that month, the artist will begin her highly anticipated "Bichota Tour" that will tour 20 cities in North America. Following the tour announcement, KAROL G made history as the first international female Latin artist to sell out two shows at the Coliseo de Puerto Rico in record time.